Jennifer Gates, daughter of Microsoft founder Bill Gates, is engaged to marry her Egyptian boyfriend, Nayel Nassar. The couple announced this surprising news on Instagram, with Jennifer posting a photo of her and her now-fiancé Nassar, an Egyptian showjumper. Adding a sincere caption to the photo declaring that Bill Gates' Daughter marrying an Egyptian equestrian.
Bill Gates daughter marrying an Egyptian Muslim
Jennifer shared her delight writing, "I can't wait to spend the rest of our lives learning, growing, laughing and loving together. Yes a million times over."
Nassar also took to his personal Instagram to express his feelings about her, posting an excited caption, "She said yes!" Hardly able to contain his excitement, he continued the loving caption, writing, "I can't wait to keep growing together through this journey called life, and I simply can't imagine mine without you anymore."
The bride-to-be's billionaire father is completely overwhelmed at the announcement, replying to Jennifer's post with the comment, "I am completely thrilled! Congratulations."
Nassar, 29, is a showjumper. Gates, 23, has famously grown up an equestrian and has even played against Steve Jobs' daughter. In October, Nassar helped Egypt qualify for Tokyo Olympics 2020 — Egypt's first Olympic equestrian qualification in 60 years. He has been jumping since he was 10 years old.
Nassar was born in Chicago to Egyptian parents and spent many of his early age years in Kuwait, where his well-to-do parents run an architecture and design firm.
He moved back to the US in 2009 and graduated from Stanford with an economics degree in 2013. Later, he supported Gates at her own Stanford graduation in 2018.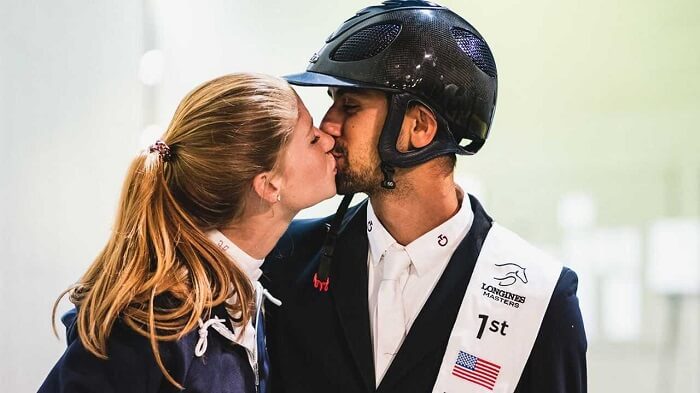 At 23, Jennifer is the eldest girl of the second richest man in the world and also a Stanford Graduate. The lovebirds earned so much love and well wishes from around the world.