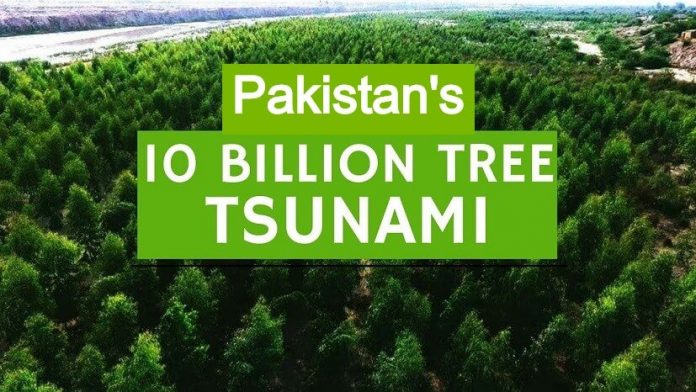 Within the last few years, planting trees has become one of the great things to do in reducing the negative effects of climate change. This is true because we have seen many tree-planting programs that were organized. Ethiopia broke the world record by planting over 350 million trees in half a day. Now, Pakistan's "10 Billion Tree Tsunami" program has transformed the area of plantation and played a great role in saving our planet.
10 Billion Tree Tsunami
While the coronavirus has greatly disturbed the everyday life and in recent months, the necessity for tree-planting never went away with many of these initiatives proceeding to plant trees. And many are making good advancement in their goals.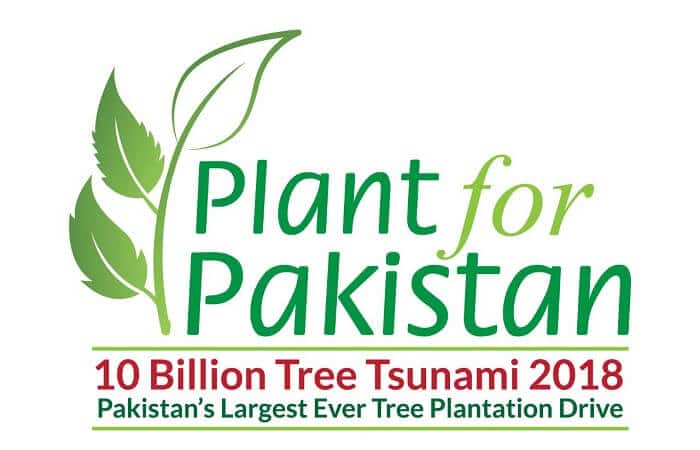 One such initiative is the 10 Billion Tree Tsunami, Pakistan's largest-ever tree plantation project, which recently had an update on its progress in the form of a before and after video that has been making people gasp in wonder.
Malik Amin Aslam, Pakistan's Advisor to the Prime Minister and Federal Minister of Climate Change, shared an inspirational before-and-after video of what the Balloki Nature Reserve near Lahore in the Punjab district looked like a year ago, and what it looks like now.
The video shows barren land with practically no greenery for miles, a sight that was seen during Aslam's visit to the area a year ago. Today, it is a greenery and flourishing area fully covered with grass and trees.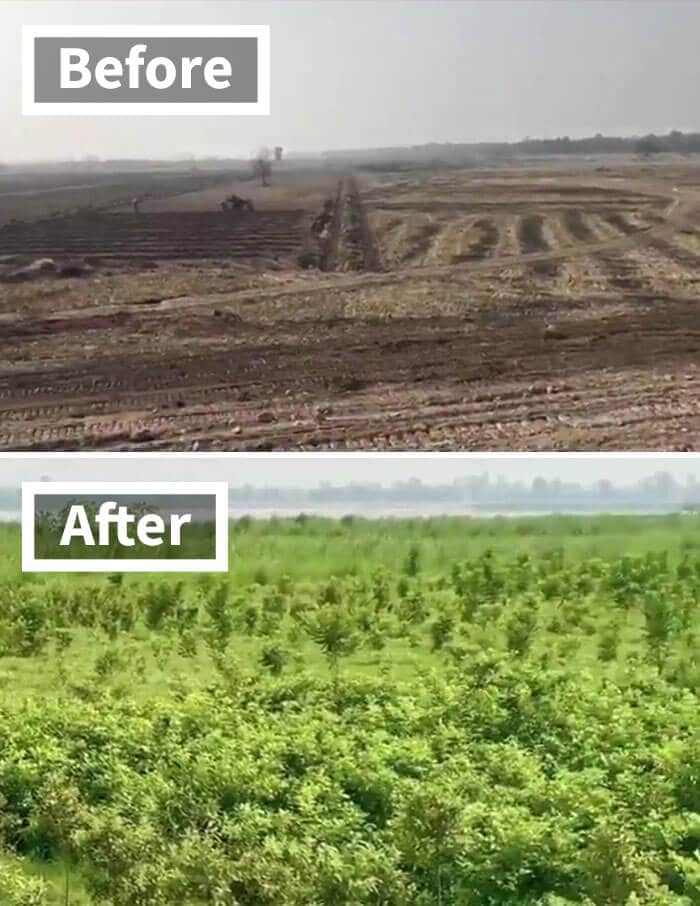 10 Billion Tree Tsunami is a funded project by the government to promote reforestation in Pakistan. The project plans to plant 10 billion trees within five years and to achieve several other goals, including increasing forest area, reform degraded forests, to preserve green areas, and its wildlife, to provide jobs, among many others.
We know that the trees help to protect the soil from degradation and to regulate water on farms, alleviate floods, and enrich the soil and surrounding areas with biodiversity. Also, crops grown in forested areas are usually stronger to the impact of droughts, extreme rains, and severe weather.
Back in February, the ministry announced its project to plant 250 million saplings this spring in support of populating the barren pieces of land around cities. Though, it is not sure whether this has been accomplished because of the COVID-19 and the consequent lockdown.
The project comprises of 3 regions with 27 divisions and development is seen in many areas across the country. So far, a total of 350,000 hectares were planted with trees, producing 3,500 green enclosures nation-wide.
Besides reconstructing natural landscapes, the program also intends to create jobs and guarantee greater wildlife security.
Apart from this, the project has succeeded to win several awards and worldwide recognition over the years, including that from the World Economic Forum, WWF, IUCN, and was ranked 4th biggest initiative by the Plant for Planet Foundation (UNFCCC). And now that people can see more results of the project in Aslam's video, it's rightful to say that the project is going somewhere and both the planet and, consequently, humanity as well as wildlife will benefit from it in the long run.