When you begin your day as a police officer, saving a baby's life isn't always on the schedule. Recently, a Southern California police officer saves 9 months old baby and praised as a hero. The incident happened when the baby was choking inside her mother's car last month.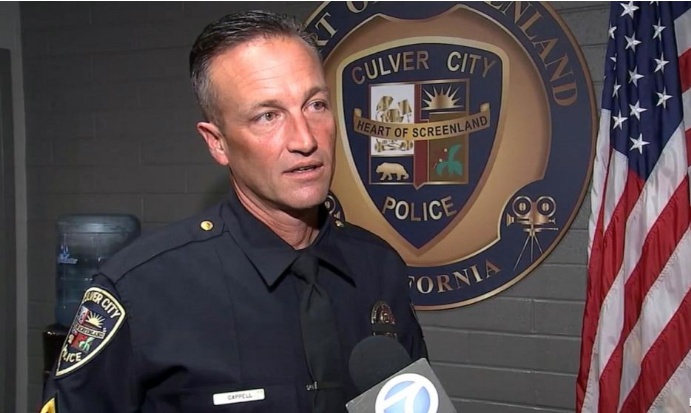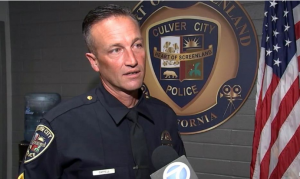 Culver City Police Officer Brian Cappell answered the call in late March. The emergency call was about a baby, who was "motionless and not breathing," after suffocating on a snack. Officer Cappell grabbed the child, who was quiet and motionless and quickly began conducting CPR.
Body camera footage shows Janet Lockridge's 10-year-old daughter, Auria, heading Cappell to her mother's car, where her sister, Harleigh, was suffering from a life threatening dilemma. "She was struggling for air, she was struggling to breathe," Lockridge said.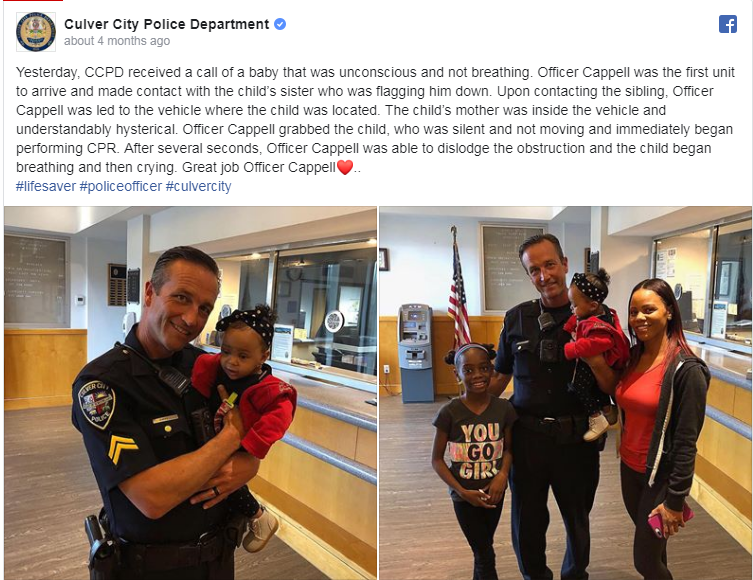 As Cappell approached the car, the anxious mother could be heard crying as she tried to figure out how to help her baby. Cappell then took the silent, unresponsive child, turned her over into the palm of his hand and thumped her back repeatedly from coaching he learned until the newborn let out a cry.
Mother Janet Lockridge briefing media

"Once I heard the baby crying, it was the best sound I ever heard in my life," he said.
The next day, Cappell posed with Harleigh, who had since retrieved from the mishap. Lockridge said the cry sounded like an angel. "It was literally like God sent his angel through him," she said.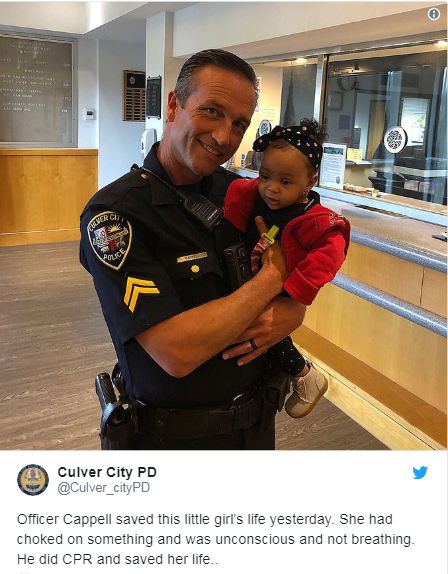 The officer was appreciated for his heroism at City Hall on Monday and received an official award.