An absolutely emotional video of a Syrian refugee woman and her son has surfaced on social media and will make you shed few happy tears for sure. The video shows refugee Syrian mom meets son after 3 years.
Syrian Mom Meets Son
The nearly-two minute video has been shared on Twitter by a user, StanceGrounded, and has already been viewed over two million times. And why not? It will surely make you emotional.
Filmed at an airport, a woman waits anxiously as her son takes the escalator. Shortly after he arrives at the floor, his mother receives him with a warm hug while crying profusely. She weeps tears of joy as her son leans down to kiss her feet as others rejoice and praise at the touching scene.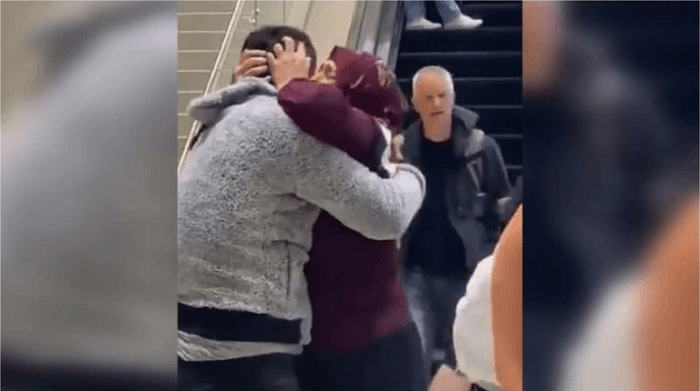 Details shared in the caption of the video unveiled that the woman came to Canada as a refugee from Syria. She met her son for the first time in three years after his "refugee application was approved".