Several acts on "America's Got Talent" have captivated the world with inspirational stories. One such inspirational story is of America's Got Talent winner Kodi Lee who defeated cancer and a blind singer with autism.
The 22-year-old singer and pianist wowed the judges on America's Got Talent and won a golden buzzer to the 2019 season finale. He got standing applause from the crowd and judges for his cover of "A Song for You."
America's Got Talent Winner: Kodi Lee
Kodi has been praised as one of the best performers to enter the 'America's Got Talent' contest anywhere across the world, and there is a good reason because the resident of southern California has quite a story.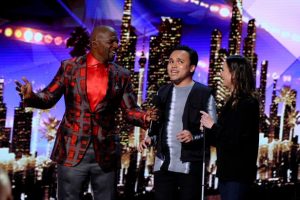 He has struggled hard to become an expert on the piano and his website says that he is a savant, which is someone with notable mental disorders but shows several skills far above average.
Kodi has been singing for years and has an audio photographic memory, which enables him to remember music after only listening to it once, no matter which language it is in.
Some reliable sources reported that Kodi was diagnosed with optic nerve hypoplasia (ONH), a medical condition occurring from the underdevelopment of the optic nerve when he was only three months old.
It is also referred to as a visual disorder that implied he is officially blind and then, at the age of four, he was diagnosed with autism. The condition then attacked his hormones and has made it challenging for him to treat emotions. His mother, Tina Lee, has revealed that Kodi can laugh unconsciously and it has meant that it is hard for him to communicate when he is in pain.
He has been capable of playing six different instruments since the age of three and is apparently an expert tap dancer as well.
"As long as Kodi is playing music, recording music, and performing live, he is in his happy place," Tina said.
The Pride Moment
On the opening night of AGT's season 14, Lee stole the show with his outstanding performance of Donny Hathaway's "A Song for You."
Without the healing features of music, Lee's efforts would be considerably more prominent.
During the AGT series, judge Howie said Kodi: "You're a great inspiration and a great talent. It was amazing."
Julianne fought back tears after one performance by Kodi, informing him: "I heard you, and I felt you, and that was beautiful."
Simon Cowell was also affected by Kodi, saying that he will "remember this moment for the rest of my life," after his first audition.
Gabrielle Union did another thing to make sure Kodi and his mom would never forget the moment. She hit down the golden buzzer and did you know it's the first of the 2019 season?