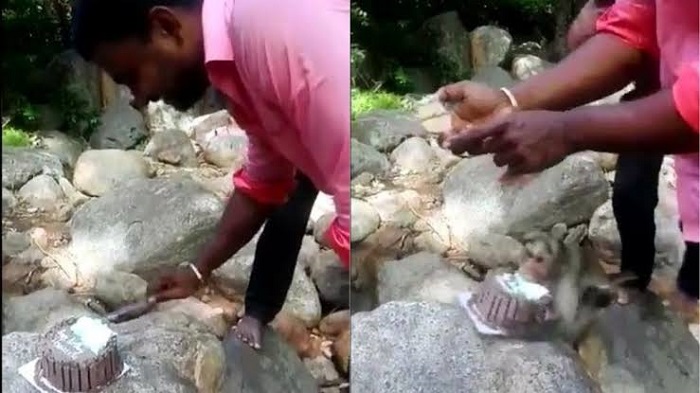 Now and then we come across funny videos on the internet that we have never seen before, today is one such day. A monkey steals birthday cake when he got the chance and climbs up a tree to enjoy the party.
A Monkey Steals Birthday Cake
A video of a monkey snatching a birthday cake has been going viral and for all the right reasons. The short clip that was uploaded on Twitter with the caption, "He saw his chance and took it," shows a man cutting a cake on his birthday in a simple reserve when a monkey snatches the cake.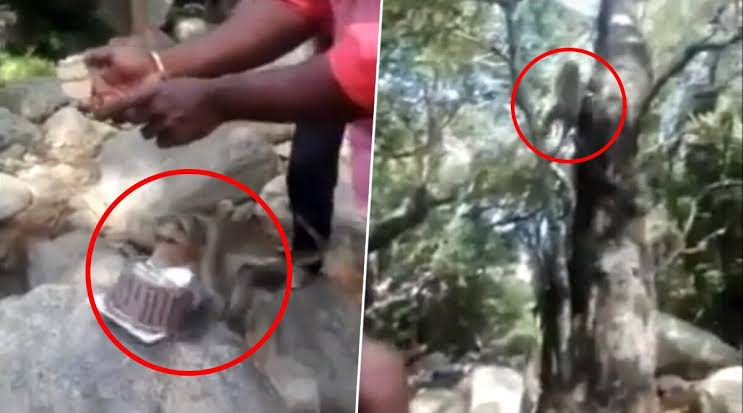 The man celebrating his birthday cuts the cake while his family and colleagues sing the birthday song for him, the moment he cuts a piece and picks it up to serve his friends, a monkey comes out of nowhere and snatches the whole cake.
The monkey immediately runs and takes the remaining cake with him to the top of a tree while the people around are still trying to understand what just happened. The giggles at the end of the video are the best part.
After the video was shared, it went viral, earning thousands of shares and likes. But the comments on the video are equally entertaining.