Cardi B has just released her second outfit line with FashionNova. The magnificent rapper and actress debuted the clothing line at the FN X CARDI B launch party. The top-notch magazine Billboard has already published that the collection made one million dollars in its first day. This is obvious as many of Cardi B's collection items on FashionNova's website are sold out. Though there are many collections and all of them are sexy alike, but these are my favorite and the best outfits from Cardi B's FN collection.
Best Outfit Collections from Cardi B's FN
Cutout Jacket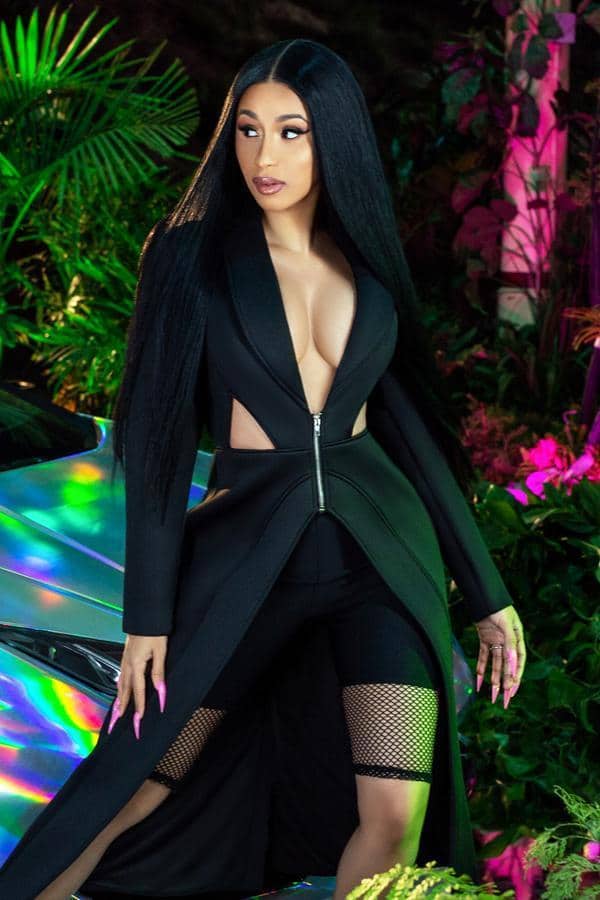 This jacket can make anyone a walking wishlist. It has a zipper feature and a center back slit.
Mesh Top and Pants
The mesh top and pant set will bless an extra edge to your feminine look because it is bold and fashionable.
Denim Set
This denim two-piece matching collection is a game-changer. It's a combo of both new and old styles with a focus on comfort. It includes a small cropped jacket with front pockets and wide stylized sleeves. 
Horchata Mini Dress
Horchata mini dress, there you are! If anyone thinks this dress is wrong then who wants to be right? This outfit is of leather and overall it is gorgeous.
Neck Matching Set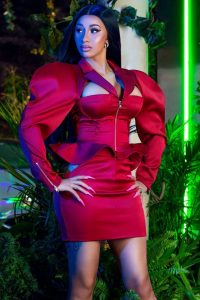 Cut out the aplenty! This two-piece collection emphasizes a mini skirt with a cut-out feature and a peplum top with a cut-out feature. It will make you remembered for sure.
Blazer Dress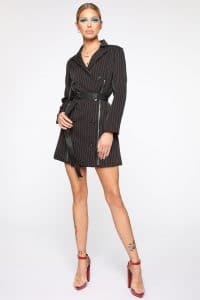 The best thing about Cardi B's collection is that FashionNova has an outfit for everyone. This blazer is the ideal work outfit. Ooze control in this pinstripe, double-breasted blazer outfit.
Vegan Leather Pants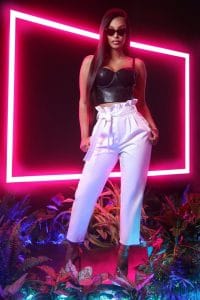 You might say that there's nothing unique about pants with a paper bag waist. But you are forgetting that FN X CARDI B made these vegan leather pants. Furthermore, these pants have front pockets, faux back pockets, and a belt.
Half Top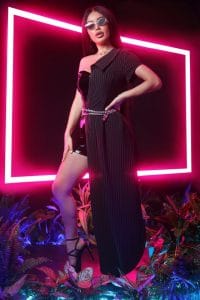 There are absolutely no words to describe this magnificence. Wearing this half latex, half pinstripe top will make you the center of attraction at the party.