The best part of life is you're never too old to get surprised when you encounter something different. William Reed is a bodybuilder from Batavia, New York. The 66-year-old dad was born color blind, making everything mix into a kind of "mud" or brown color, according to his wife Pam, but his reaction was priceless when the bodybuilder dad sees colors for the first time.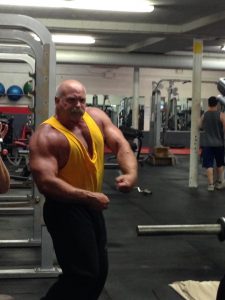 His wife Pam Reed and sister, Paula Hanson were the masterminds behind the biggest surprise on his 66th birthday.  They were planning on it for many years and since Bill and Pam were going to celebrate their 25th wedding anniversary. The ladies decided that this was the year to surprise him.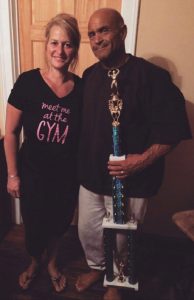 Paula and Pam managed to buy an expensive pair of Enchroma glasses. These glasses have special lenses that help color blinds to the entire spectrum of the rainbow. As Bill stepped in the front yard of his house, his family handed him the birthday present. He never imagined that it's going to get the best present of his life ever.
Bodybuilder Dad Sees Colors
The moment he put glasses on he went completely silent. It took him several seconds to believe that what he's seeing through his eyes is true. As the consciousness dawns on him he becomes more and more emotional.
"He has a very hard tough outer shell so for him to break down and cry and get emotional, was pretty emotional to me and my girls," Pam said.
Just a few months later the entire family went on a family tour to the Bahamas, and you can see in the picture that how much Bill loves his new glasses.