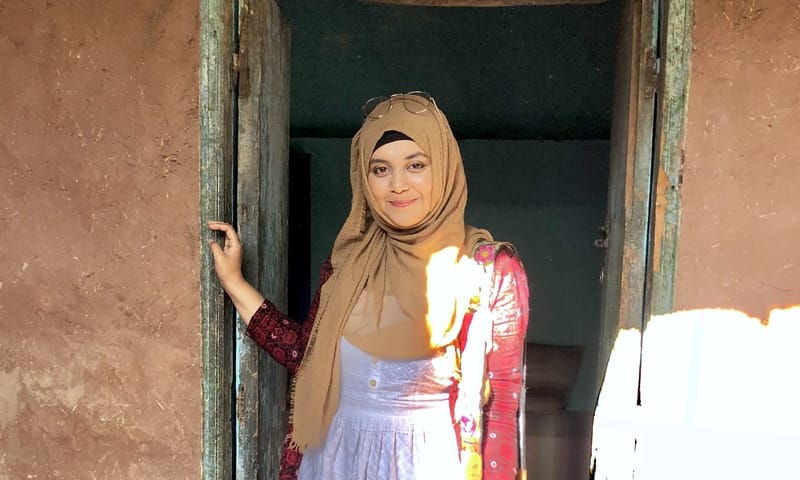 One woman is celebrating powerful Pakistani women through her art and that person is "Maliha Abidi". She is composing a fairy tale that is completely based on true stories. The author and artist of the book named "Pakistan for Women," which is a collection of throbbing portraits of renowned Pakistani women.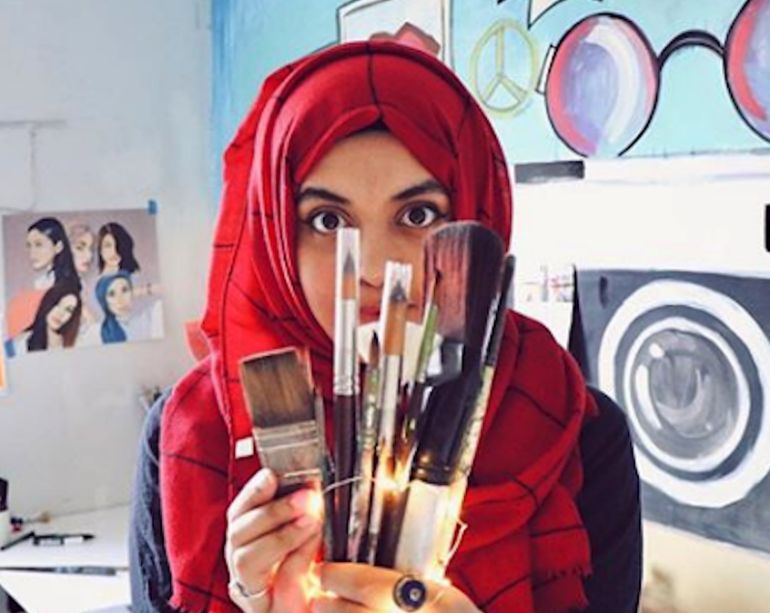 Her collection includes women like Malala Yousafzai – the female education activist and the Nobel Prize laureate, singer Noor Jehan, activist Asma Jahangir, and Ayesha Farooq, Pakistan's first female fighter pilot.
"My style consists of portraying women either to glorify their accomplishments, to converge on women empowerment, to feature a tale, or to enlighten a matter that needs our consideration," Abidi, 23 said.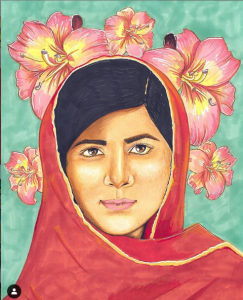 Maliha is originally from Karachi, Pakistan and currently lives in the United Kingdom. She's a neuroscience student at the University of Sussex and has been an artist all her life. At first, she started sharing her artwork on social sites in 2012 and earned positive responses. Now, she has almost 49K followers on Instagram.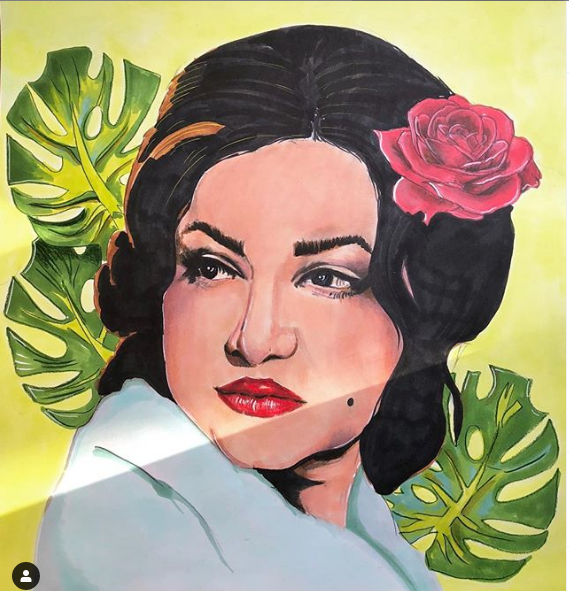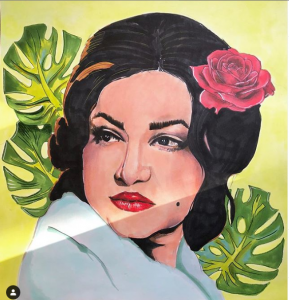 At the beginning of her artwork career, her portraits were based on different women from all over the world, but then she desired to make a comprehensive series on women from her homeland that aren't usually featured on the media.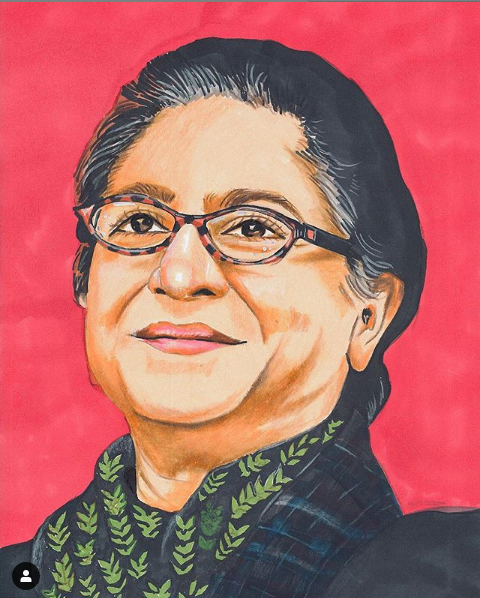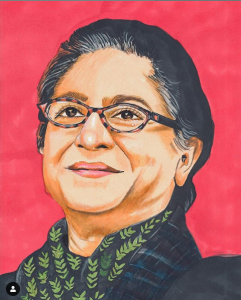 She said, "There are a lot of difficulties in Pakistan and we do have a long way to go but there are some marvelous stories as well. Just because the media is exposing one side of the picture, only the negative side, that doesn't mean that we as a nation shouldn't portray the positive side."
She wants people outside of Pakistan to know that there's a lot of good that comes out of the country. And for those who live in Pakistan, particularly women, she desires to show them there are numerous possibilities to fulfill dreams.
So, where is the proof? The number of women she's portrayed on her Instagram and in her new book, who have undertaken many hurdles.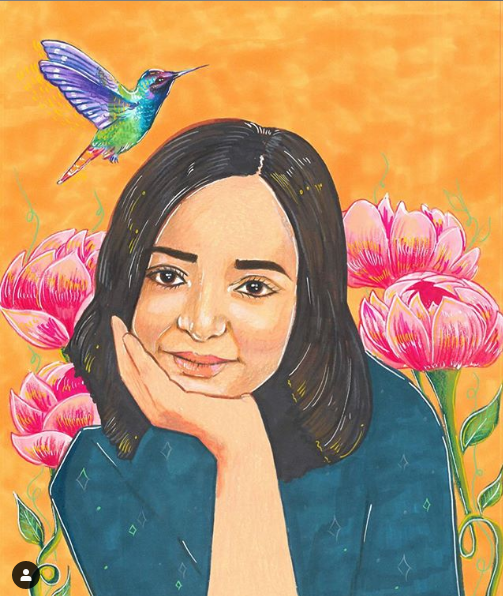 Celebrating Powerful Pakistani Women
Maliha started the project by formulating a list of distinguished Pakistani women. Her list comprised more than 80 names which she still adds to today. With a comprehensive detail and biography mentioned in the caption, she posted all the portraits of successful women on Instagram.
"When we're portraying real characters, particularly legends, I feel like there's a responsibility," Maliha said. "I need to do justice to that portray and their legacy."
Her project "Pakistan for Women" is completely self-funded and self-published. It wasn't a simple project designing the art and publishing the book, but she was motivated to achieve her purpose with a reliable support system including her husband and her father.
The most significant purpose for transforming her work into a book was for the people who didn't have access to social media would be able to witness what Pakistani women have accomplished in a hardcopy. She is also running a campaign of distributing books to libraries and schools in underprivileged societies in Pakistan so that young girls get motivated that they can dream big and achieve big.