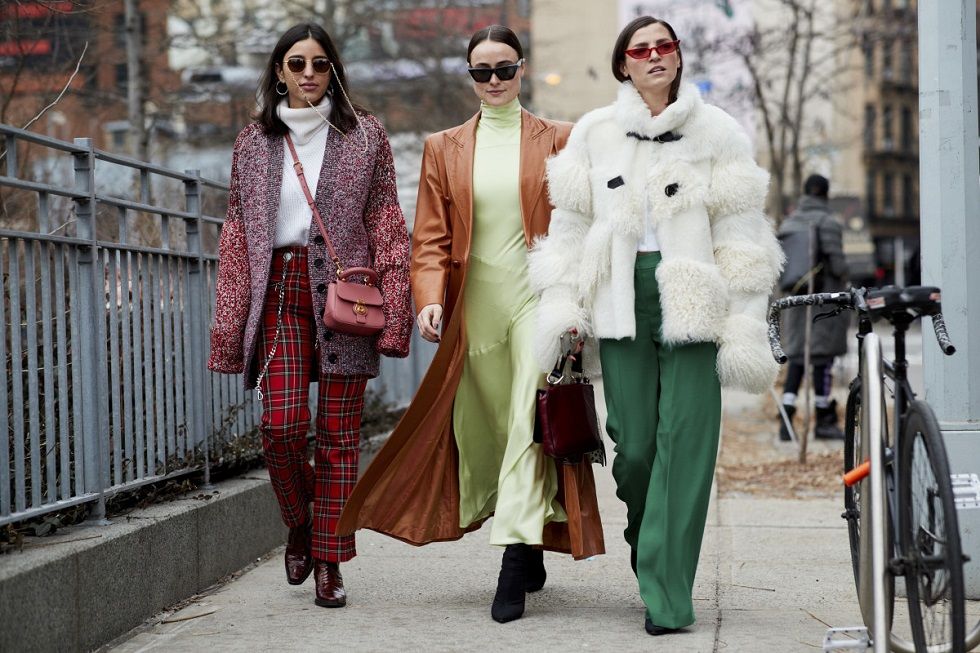 Every year when summer melts into winter, we naturally get much excited to renovate our closet. Don't get us wrong, we also like the simple, casual style that comes with warm weather but the chilly, crisp autumn air just provides us so many choices. Just because it's cold outside, that's not the excuse to not look your best. Here are the best fashion tips for winter for expressing your style.
Fashion Tips for Winter
Add Layers and then Layers
There is a reason layering is forever on-trend in the winter: It's a broadly sensible approach to dress when it's really cold. So don't be shy to pile on the layers. We suggest wearing a light shirt under your sweater and then top off the look with a stylish coat. This way, when you get to the warm inside you can take off your layers in case you feel too hot.

Let your Boots Steal the Show
Chilly winter style often comes with a great pair of boots. Got a great pair of over-the-knee boots? Show them off pairing them with a short dress. Have attractive ankle boots you want to make sure the world gets to see? Pair them with cuffed jeans or a dress. Keep your feet and legs warm while wearing a skirt or dress with knee-high boots. 

Try Turtleneck
Turtlenecks are only for the ski slopes: Wear a turtleneck under your blouse to keep you extra warm. Add color to your gear with a stand-out turtleneck, or keep the look more neutral. Depending on how tight your blouse fits, stay even warmer with a thicker material turtleneck such as wool.

Embrace a Faux Fur
Be a center of attraction with a stylish faux fur top layer such as a coat or vest. We suggest keeping the rest of the dress simple with a solid sweater and pants. here aren't many compensatory circumstances about living through really cold weather fashion wise, but it is the only time during the year that you can wear fur (or faux fur, of course). So just enjoy your time with it! You can match fur with just about anything to give your outfit an on-the-spot ascent. 
Give a Touch of Hats and Gloves
Add blends of color to your outfit with colorful hats, gloves, and other winter accessories. That way you can still make a fashion statement when you bundle up to go outside. celebrity stylist and fashion editor Elizabeth Stewart recommends wearing a thick black shawl with bright knit gloves and hats.

Layer with Silk
Silk is remarkably warm stuff and since it's very thin, it's easy to layer underneath your winter clothes. Wear it under jackets, sweaters, and clothes for another layer of cushioning while still making a fashion statement.

Belt your Coats
In the middle of winter, you're necessarily going to start to feel some exhaustion when it comes to putting on your boring old winter coat day after day. Add new life to your coat simply by belting it. Cinching your waist will make it seem almost like you have a brand new coat. The best part of all: This styling trick will work with just about any coat style we've even seen some serious fashionistas belt puffer coats!

Pair Skirts with Sweaters
Rather than an ordinary blouse, pair your skirt with a charming sweater this winter. You can add a layer with a thin t-shirt or tank under your sweater to ensure even more warmth. Celebrity stylist Cristina Ehrlich revealed how to pick your sweater fit according to your height. She said: "On the shorter side? Choose a more fitted sweater. If you have some height, the long shawl style is perfect."