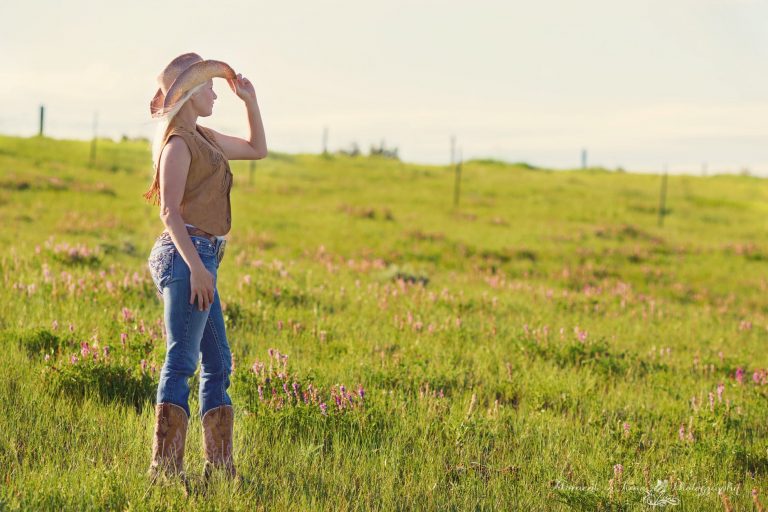 Cowgirls are famous for their exceptional sense of lifestyle and fashion including hats, denim, and boots. Any girl can look perfect in a country style and a cowgirl look can be obtained in many tones. This look enables you to express different emotions like a pretty face and sometimes more than a pretty face. So how to dress like a perfect cowgirl to make an impression?
Dress Like a Perfect Cowgirl
Boots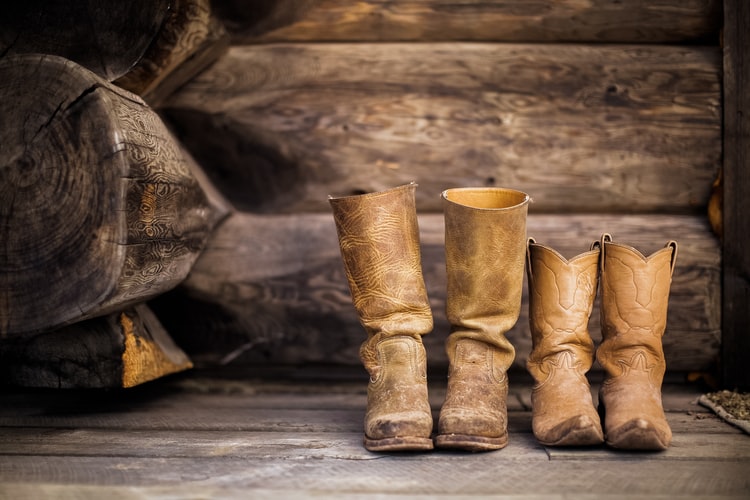 If you want that cowgirl factor into your fashion, then a good pair of boots should be on the top of your list. Try colors like brown or black with a length at or under your knees. Choose comfortable fit and good quality leather with a design you prefer.
Boots furnished with fringes will also provide you that lethal look. For a classic but bold look, match a black dress with your cowgirl boots.
Denim
Denim is the next important gear to get that cowgirl look. Both dark and light denim is suitable throughout the year.Here are some best denim choices for the different seasons if you want to go trendier:
For winter and fall, pick comfy denim jeans that will provide you complete coverage in the cold season of the year. Boot-cut and straight leg jeans will give you that Western look.
While in summer and spring make yourself cool by picking denim skirts. For a cowgirl look, choose a straight-cut skirt with sufficient length to stretch above the knees. Find a conveniently outfitted skirt to maintain that elegant and classy look in the hot season.
Apart from skirts and jeans, you can also try other denim gears including jackets or vests.
Hat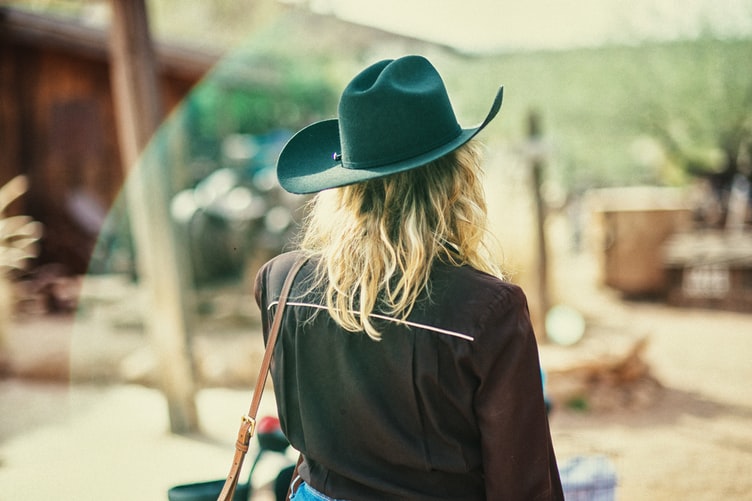 Get a cowboy hat to enjoy that look. A classic fuzzy leather hat will do, or you can make it fashionable if you crave to look classy. Hats with a feather, band, or large brims are exceptional for everyday wear.
Fringe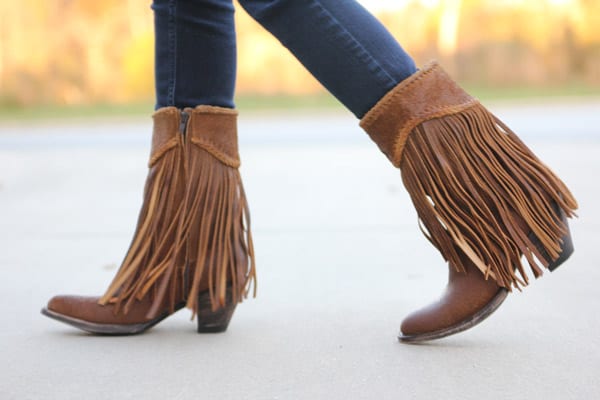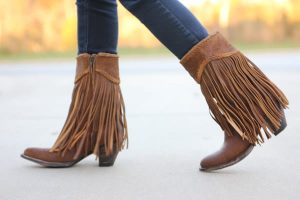 Fringe introduces a groovy touch to your look. When used in balance, it will complete your chic cowgirl look. Fringe is applied to intensify boots, blazers or waistcoats. These are manufactured from suede or leather, but you can also find a multicolored beaded fringe for a charming style.
Bandana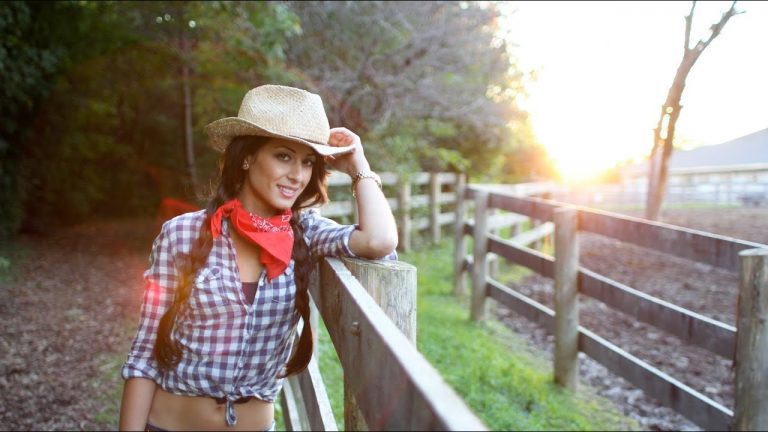 Bandana is a gear that will help you get your Western-style together. A bandana in a traditional Western fashion can be wrapped around your neck and head. Pick a shade that will suit your outfit.