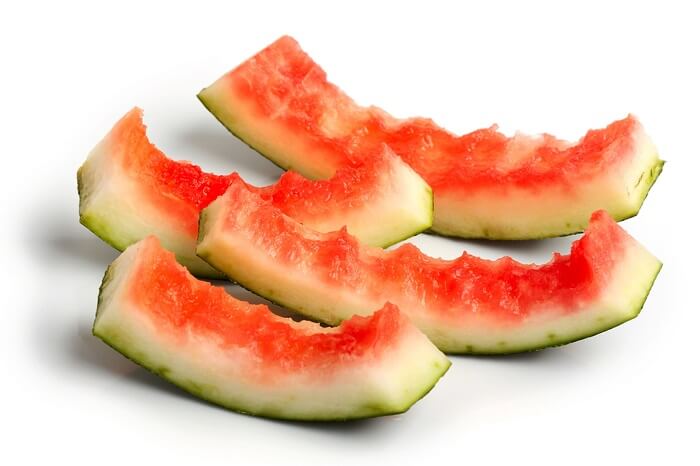 As the summer is already here, many people across the globe will be finding techniques to keep themselves hydrated and refreshed. Gratitude to Mother Nature, we have many fruits and vegetables that can help us to spend our summertime with much leisure and comfort. When the temperature goes high, we always look for a special fruit and that is watermelon. We enjoy the juicy red part of it from inside but what about the green skin? Learn some culinary uses of watermelon skin.
Culinary Uses of Watermelon Skin
Watermelon is just like cucumber, it is composed of 92% of water which is good enough to keep us hydrated. But you may also feel sorrow when you threw away a large amount of the green skin also known as rind. Can we make any use of it? Of course yes. Here are some culinary uses of watermelon skin you can take benefit from.
Rind Jam
Making jams might look like a lot of effort but it is one of the simplest recipes to make. The only complicated part is to take care of is the heat temperature and your tolerance. So, to prepare a watermelon rind jam, you will need 1 cup of the rind, diced into small pieces, and 1 cup of apple also diced. 2 cups of sugar and lemon juice with 1 tsp of vanilla extract. Add all of these ingredients to a pan and heat and bring it to a boil. Keep mixing and boiling until the rinds become smooth and pulpy. You can also add a cinnamon stick or some cinnamon powder to give it a tangy flavor. Now remove it from the heat and add to heated glass jars. Close the cap and put the jars in boiling water for about 5 minutes. Now take them out and let them cool. Your Rind jam is ready to serve.
Rind Chutney
This recipe for the chutney is much like to the jam but it has more distinctive and a bit of spicy taste to it. To make this, you will need about 3-4 cups of rind with green skin removed and diced into small pieces, 1 cup of sugar, ½ tbsp of ACV, ½ tsp salt, ½ tsp pepper, and some finely chopped ginger. Now the simple part, add the ingredients to a saucepan and allow it to cook for 3-4 hours minimum. You can also add red chili powder or further herbs and spices if you need to boost the seasoning in it. Once the chutney comes together, you can either have the same texture or can blend it to form the desired paste.
Rind Dosa
This recipe for Rind Dosa is loved and prepared on special occasions. To cook, soak 1 cup of dosa rice for 2 hours before making the recipe. Also, soak ½ cup poha by filtering it through a strainer. Meantime, take 1 cup of rind and mash it into a soft paste along with shredded coconut. Now blend the rice and poha and once it all comes together, allow it to ferment for about 5 hours. According to your taste, add some salt and a little amount of water. You have your delightful dosa ready to serve.
Rind Halwa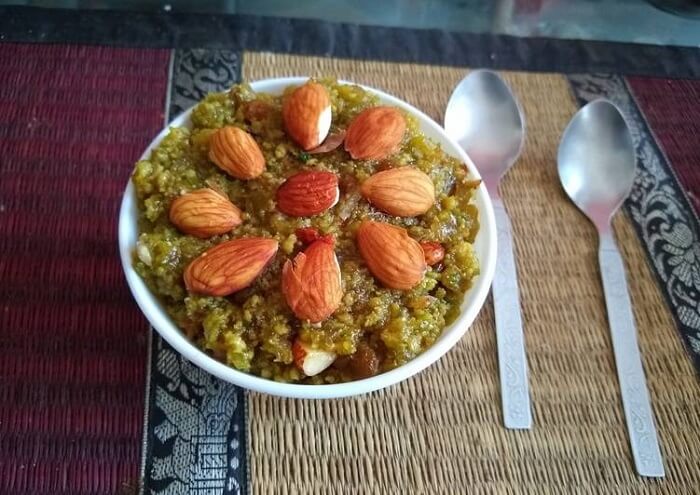 Yet another simple and super yummy approach to make better use of your watermelon rinds. You will need 1 cup of watermelon juice and ½ a cup of the watermelon rinds. Juice out the watermelon and crush a paste from the rinds using as little water as possible. Now add 2 tbsp of ghee in a pan and cook 2 tsp of cashew or almond powder. Once it is aromatic, add the rind paste and stir. You will find out the paste is ready when it will start leaving the ghee. At this point, add the sugar and watermelon juice. After this, it will start thickening. Take it to a boil and allow the water to get absorbed thoroughly. Enjoy your rind halwa.
Coleslaw Salad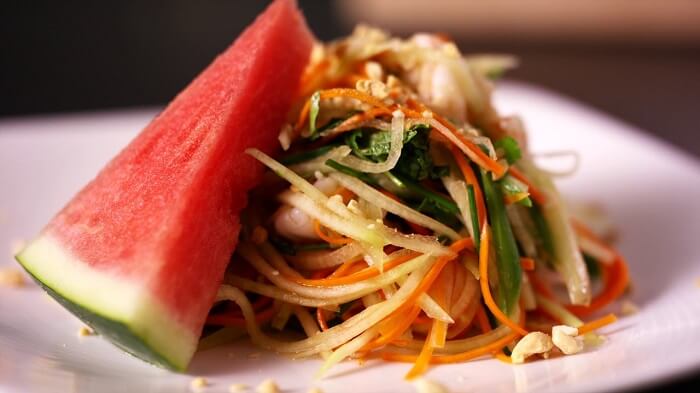 Last but not least. Watermelon rind can also be used for making a delicious fresh salad. They give a crunchy and pleasing taste to it. To make a delicious and savory salad, take 1 cup of grated rind with 1 cup of grated carrot, finely chopped yellow and red bell peppers, and some roasted peanuts. Add these to a bowl and add season with some salt, pepper, fish sauce, sriracha and ¼ tsp of ACV. Give it a fine mix and you have a coleslaw salad ready!