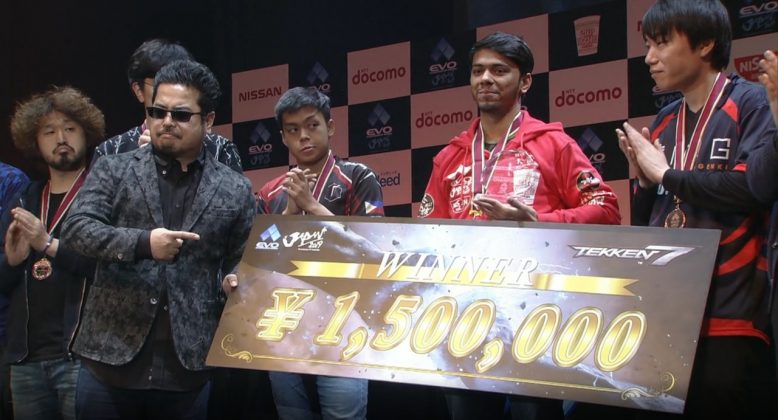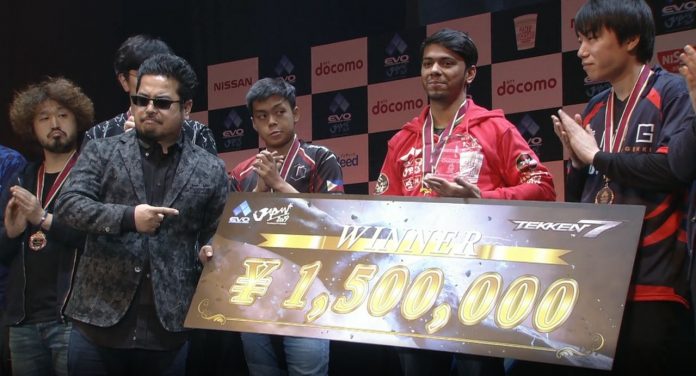 Pakistanis have a talent of leaving the world surprised with their ability very often. It makes us wonder what Pakistanis could accomplish if they had all the support and proper direction. One such case is the talented Pakistani gamer Arsalan Ash who won Tekken 7 at EVO tournament 2019.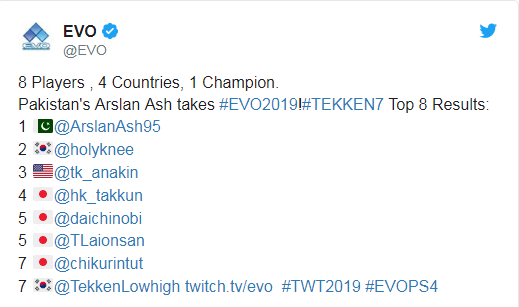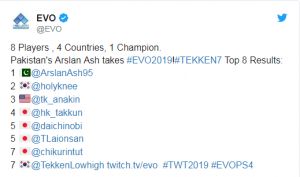 Arslan "Ash" Siddiqui played the Tekken 7 Championship at the Mandalay Bay Convention Center on August 4, 2019, and known by the username Arslan Ash bowed down and performed prostration in appreciation as he was crowned the World's Tekken 7 Champion.
In the Tekken 7 Grand Finale, Ash beat South Korea's skilled Jae-Min "Knee." He expressed gratitude in a Facebook post on Monday, to his fans, saying:
"Thanks With your Duas!"
Pakistani Gamer Arsalan Ash Wins Tekken 7 Tournament
It all started when a Pakistani boy Arsalan came out of nowhere to play in Evo Japan also known as the second biggest fighting tournament after Evo America. Unlike other notable high ranking players in the tournament, he was a comparatively anonymous player from Pakistan whose victory put him on the headlines.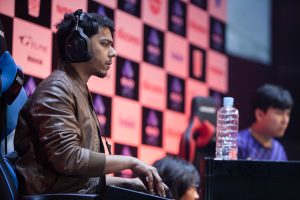 Ash started playing video games at the age of 11 and competing in local and global tournaments in 2018. According to an interview, his gaming name "Ash" comes from Ash Crimson and Ash Ketchum, both of which are his favorite characters.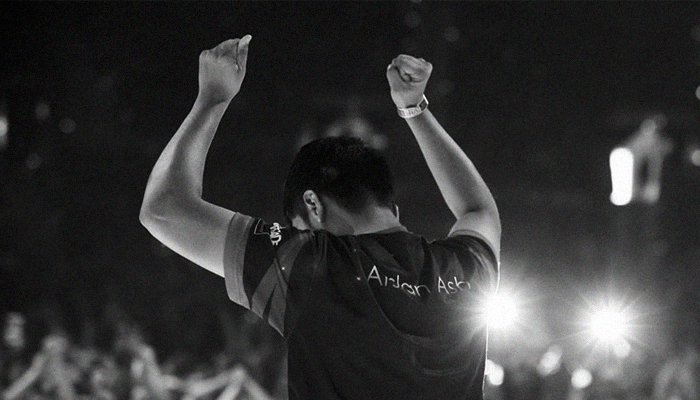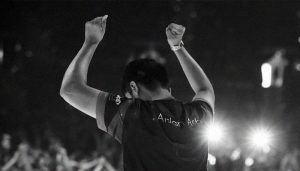 The Tekken gaming association is surprised by the remarkable accomplishment of Siddiqui, who, in the past, has defeated famous Tekken players such as Knee, Chanel, Book, Cherryberrymango, LowHigh, Jimmyjtran, and AK.