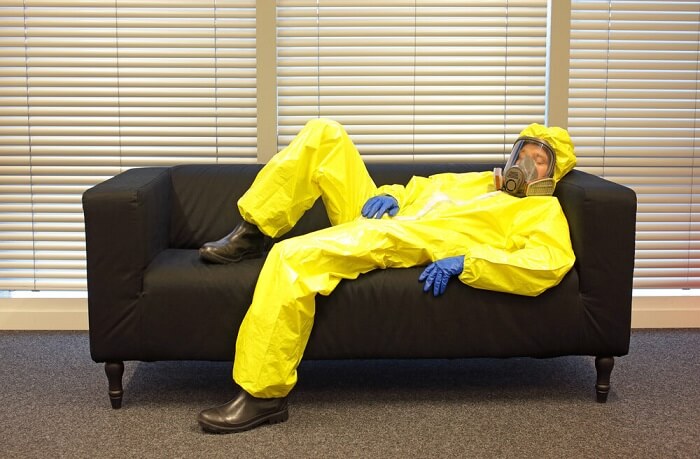 Almost all of the organizations started social distancing after the coronavirus breakout. After the educational institutes are closed, now many business firms have asked their employees to work from home to limit the spread of COVID-19. But what should we do after work? What should we do to keep ourselves entertained? Luckily, we have put up a list of things to do in quarantine.
Things to Do in Quarantine
No doubt, self-isolation can be an exhausting and disorienting experience for many of us and especially for those who used to spend most of their time outside. But these things to do in quarantine will make most of your time productive and entertaining.
Do It Yourself (DIY)
It's now obvious that it's much more than just fixing the bulb that needs to be changed for many days. The more time you spend at home, the more you'll understand how much work there is at home that needs your attention. With all the free time you have in your hands, there's no better time to start doing all those mini works in the house you just never got around to. Whether it's about re-painting your room wall or to drill a hole in the wall and eventually fix the mirror up. After reading this paragraph, we are sure that you came up with many ideas in your mind you can do in this quarantine period. 
Green is Good
Just to make it obvious, this does not mean changing into the Marvel hero Incredible Hulk. We were conceiving more along the lines of growing some seasonal fruits and vegetables or basil! Not only is this a cost-efficient way of getting some nutrition, but it will also give you a job to look after day-by-day that will keep you busy. It's also something joy to get the children involved in too, and it should definitely take up a significant amount of your time, particularly while the weather is fine!
Virtual Tours
Although the National Gallery has now been provisionally closed down due to COVID-19, you can still take a look at some of the National Gallery's marvelous artwork by using a Virtual Tour. It's an excellent idea to learn some history as well as teaching the children whilst they're off school. With a virtual tour of 18 Gallery rooms and over 300 paintings to involve yourself in, you'll get some definite Renaissance experience.
Indoor Workouts
We are sure you've been planning to do it for a while now, and we understand the diet starts next week, but as they say, there's no time like the present, and what more suitable place than from the comfort of your own home? Avoid inconvenient eye contact and the slight awkwardness of not knowing how to work out the hip abductor by getting some exercises you can do anywhere. 
Family Time
These are the best days to repay what you owe to your family. After all the busy schedules and working weekends, this time gives you enough opportunity to give your family quality time. Make an adaptable routine to finish off the work that you have to do while staying at home. After that, you are all good to spend your time with your kids and have late-night gossips.
Meditate
It's essential to be attentive to your surroundings as well as your well-being whilst in quarantine, and meditation can definitely help you to get yourself a peace of mind in times of difficulty. Find a quiet place, light some candles and clear your mind with some healing meditation music or rest with a meditation coloring book.
Practice your Chef
Self-isolating also means that unluckily you can't eat out at your favorite restaurant, and with a discussion of a lockdown, you might not be able to get food delivered to you either. This clearly means that now is the perfect time to impress your family members with your cooking skills and also increase your culinary abilities by practicing some recipes! You'll have a lot of time to improve your signature dish.