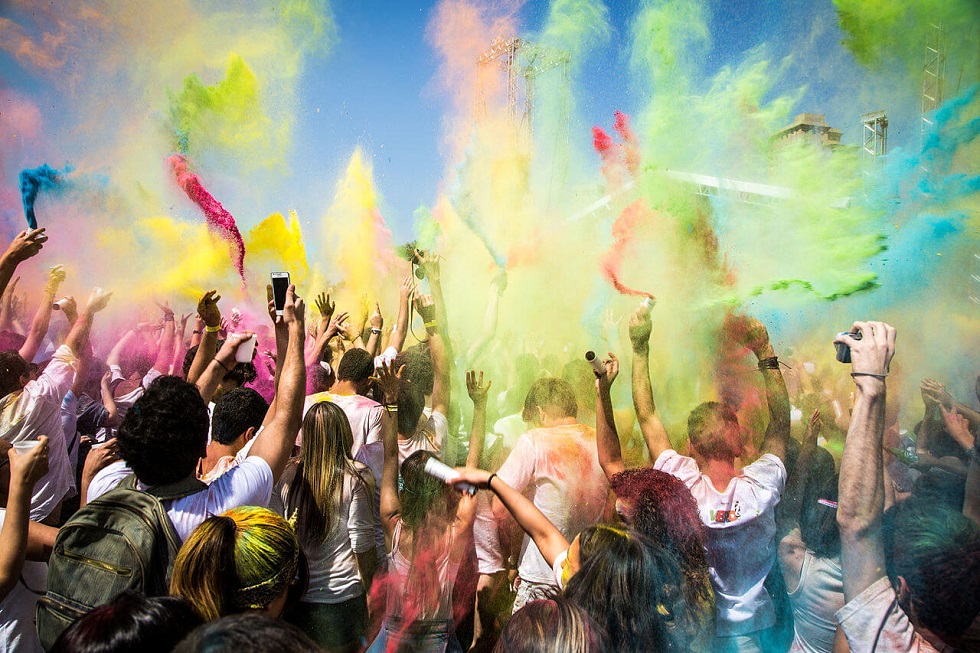 A festival is an event celebrated by a group of people typically one held annually. It is usually focused on some characteristic aspect of that community like culture and religion. Basically, festival is a public party or get together. Some of the festivals around the World includes singing, dancing, eating, playing, fighting and the list goes on.
Here are some funny festivals around the World you would probably wish to witness with your own eyes.
La Tomatina (Spain)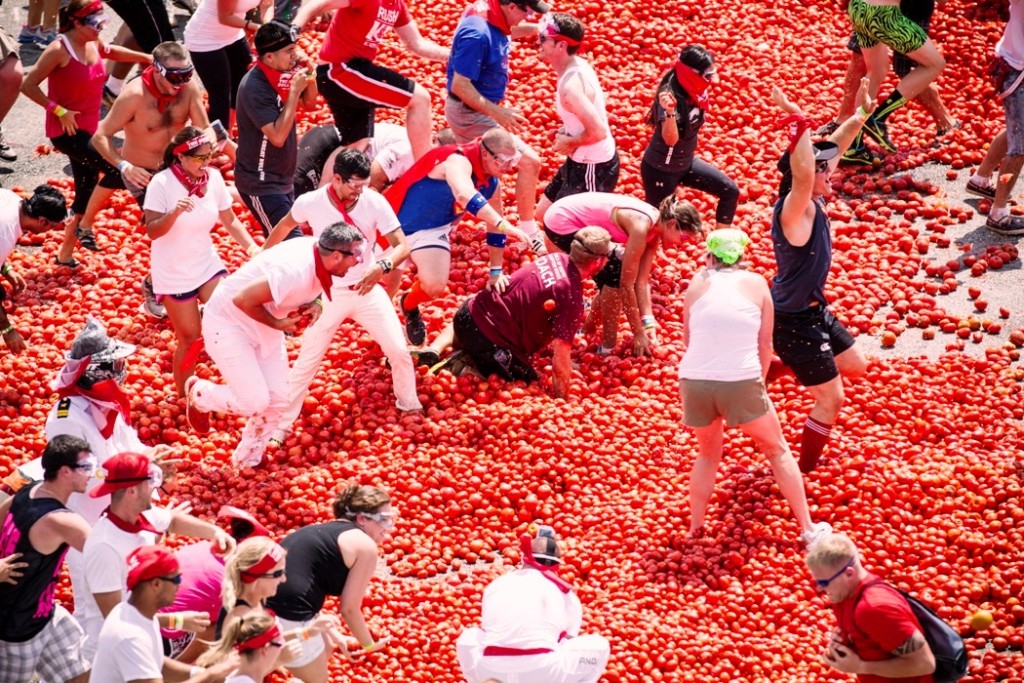 It is started as something like a street fight between random teenagers using tomatoes from nearby vegetable stalls. But it has turned in to the world's largest tomato fight. It is held in the Valencian town of Buñol, a city of Spain, in which participants throw tomatoes and get involved in a tomato fight purely for entertainment purposes.
According to the Television news The TV news, it is said that the City of Buñol may charge 10 euros as an entrance fee for La Tomatina. There are also some rules and regulations for this festival you have to follow before you involve yourself in to this. Despite it was banned during the Franco years for having no religious significance. But then it was revived with gusto in the 1970s.
Holi (India)
Holi is a festival of colors, originated from Indian subcontinent. Initially it was celebrated in the countries of India and Nepal but now it has spread in many other parts of Asia. It is celebrated in spring season and the participants believed that spring is full of colors and bloom.
In this festival, different colors with water are thrown on each other with loud music, drum beats and dance. It is celebrated to commemorate the love of their god "Krishna" for "Radha."
Boryeong Mud Festival (South Korea) – Festivals around the World
As it is clear from its name that it is a mud festival that is celebrated annually during the season of summer in Boryeong, a city of South Korea. In this exclusive festival, visitors enjoy mud wrestling, mud sliding and even swimming in the giant mud bath.
One thing is more interesting about this festival is that it was originally intended to be a marketing place for local cosmetics producers who use the mineral rich mud in their products.
Wife Carrying Festival (Finland)
It is a contest type festival in which the male participants race while carrying his female partner.  Men are tasked and timed carrying their wives through a 253.5-metre obstacle course, with prizes awarded to the fastest, the strongest, the most entertaining and the best-costumed pairs.
Although, the sport was first introduced at Sonkajärvi, Finland but now this contest is also practiced in many other countries of Europe, USA.
Pamplona Bull Run (Spain) – Festivals around the World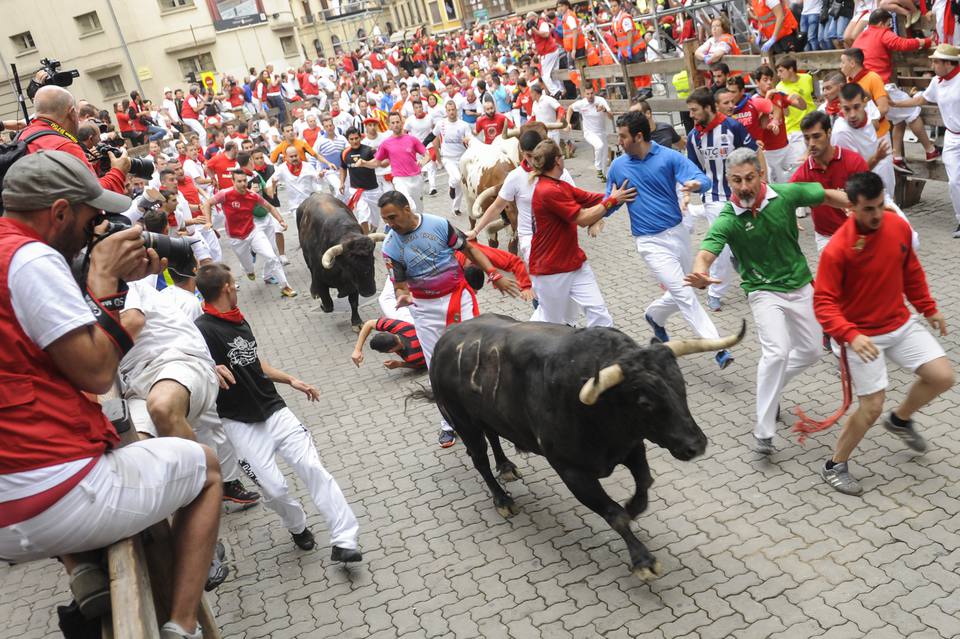 It is one of the most dangerous and weird festival on the list is Pamplona bull-run. It involves running in front of pack of bulls typically ranging from 6 to 10 and sometimes even more, that have been set free to the roads and streets.
It is actually a part of the Fiesta San Fermin which takes place every July. The only requirements to participate are that you have to be at least 18 years old and  daring enough to compete.