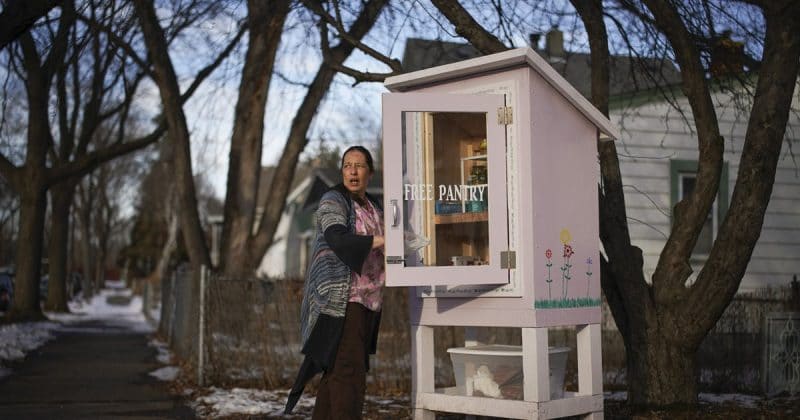 Every day when Jamie Hendricks arrives home, she always checks her pantry and fills it up with food. A Minnesota woman creates a food pantry for the community who can't afford food.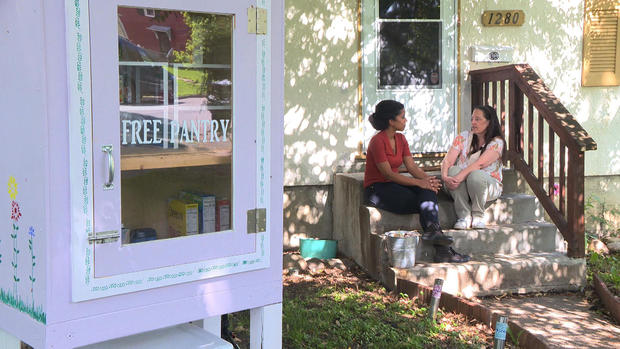 The food she fills in the pantry isn't for her family; it's for the people living in Saint Paul, Minnesota. Hendricks' set the North End Free Pantry in the front yard of her house. She got the concept from "Little Free Libraries," where neighbors lend and borrow books. But she has replaced books with food. A great number of people took the free food every day so she had to modify her small pantry with a large one.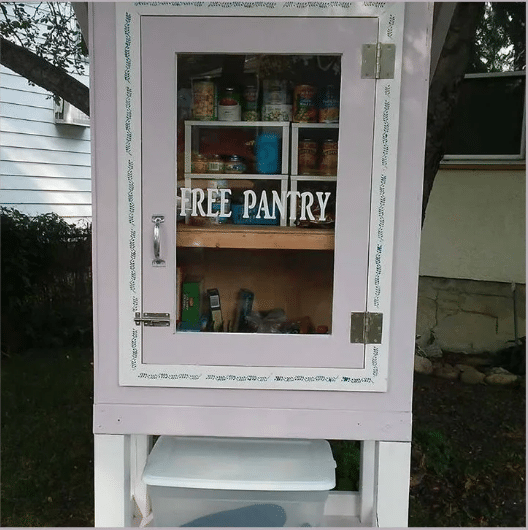 "That told me that we have a much greater problem a much greater need in our society than what I had even imagined," said Hendricks.
Every day when she gets home there's always somethings gone, Hendricks said. In St. Paul, 20% of people live below the poverty line; that's more than 8% above the national poverty rate.
Minnesota Woman Creates a Food Pantry
A neighbor of Jamie 'Angelique Rush' knows what it's like to choose between paying bills and buying food for her husband and four kids. She heard about the pantry on Facebook. She's tried food banks, but they have restricted hours and some demand proof of income. So now she can easily get food for her kids from the pantry created by Hendricks.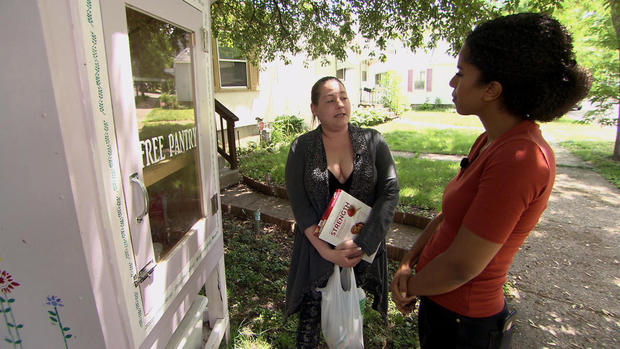 According to recent research, approximately 40 million Americans are food insecure, indicating they cannot always afford food. Hendricks tells her life experience directed her to build the pantry for others.
"When we grew up, we didn't have a lot of money," she said. "That was the same when my daughters were young, but we always found a way to be able to make it and to be able to help other people."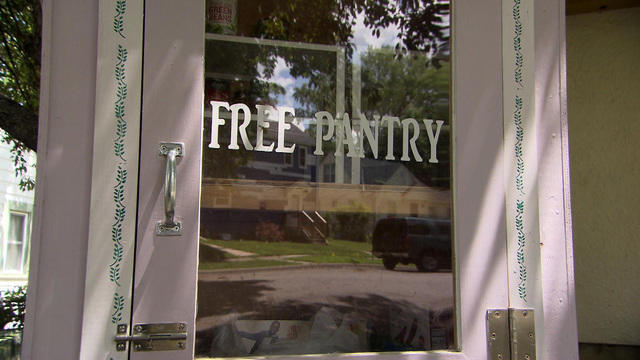 This inspiring act of kindness asks a question that what kind of world would we be living in if everyone did a small thing like Hendricks?