Hustlers is a newly released thriller/drama film that is inspired by an article published by Jessica Pressler in New York Magazine. The crime/thriller drama produced by Jennifer Lopez is based on real life incidents. Apart from that, it also features Cardi B and Lizzo. So here is all of the truth you want to know behind the real life story of Hustlers.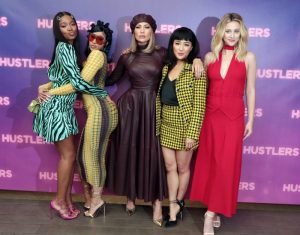 It is about the strip club misadventure of two girls named Roselyn Keo and Samantha Barbash in which they stole from the rich and gave to themselves. Yeah! You can say a new breed of Robin Hood. These two girls went viral after they were featured in "The Cut" published by Jessica Pressler. And now, the girls Roselyn Keo and Samantha Barbash are getting Hollywood taste in this drama portrayed by Constance Wu and Jennifer Lopez respectively.
How does it start?
It all started when the daughter of Cambodian refugee Keo had been going to Berkeley College in New Jersey and waitressing at New City Diner in Nanuet, NY to support herself and her grandparents. There, Keo met a manager from Lace Gentlemen's Club who seduced her with a handsome salary. She later moved on to other strip clubs such as Scores, Flash Dancers, and Hustler Club.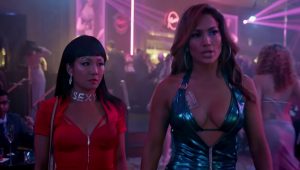 "The reason why Wall Street guys party so hard is because they're not happy with their jobs," Keo said to Pressler.
Real life story of Hustlers
Keo finally left the strip club life after having a daughter with her on-and-off boyfriend. Desiring financial freedom, she later turned back to work after the market collapse of 2008. Then, she saw that Barbash was planning a new scheme to earn money. Barbash named the scheme "fishing" to loot rich people.
How the scam started?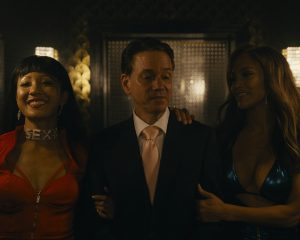 Barbash netted clients by sending them seductive and sexy messages and pictures. In this scheme, which Keo equates to marketing, Barbash then sends out a stripper to wine and dine the men and after that offers the men drugs and then gives their credit cards a mega workout. If the guys didn't want drugs, she had a solution of MDMA and ketamine that she uses to spike their drinks. Together, the duo made up to $100,000 per night. 
The arrest and aftermath
On June 9, 2014, NYPD arrested Barbash at an ATM while Keo and her associates Pascucci and Rosen were arrested later. The four women were charged with grand theft, fraud, conspiracy, and assault. All of the women pleaded guilty and received little to no jail time.