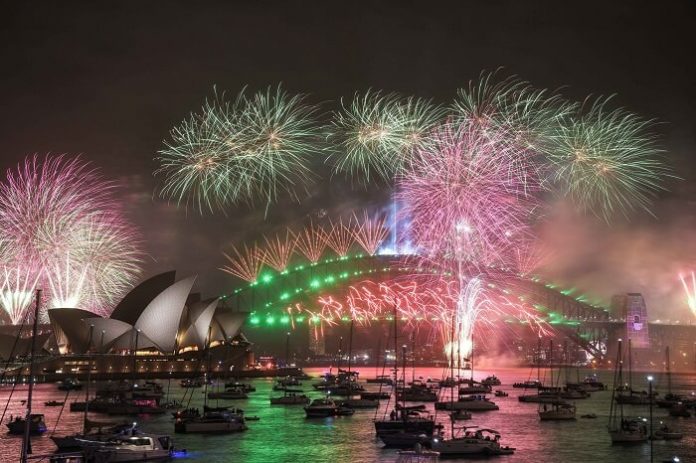 The New Year – and new decade – was embraced across the world with fireworks, dancing, and champagne, but Australia's festivities were overshadowed by sky-touching wildfires while the New Zealanders were among the first to greet 2020 on Wednesday, with fireworks illuminating the sky over the capital, Auckland. Here are the New Year 2020 celebrations around the world in pictures.
New Year 2020 Celebrations
Fireworks lighting up the sky over the Main River in Frankfurt, Germany.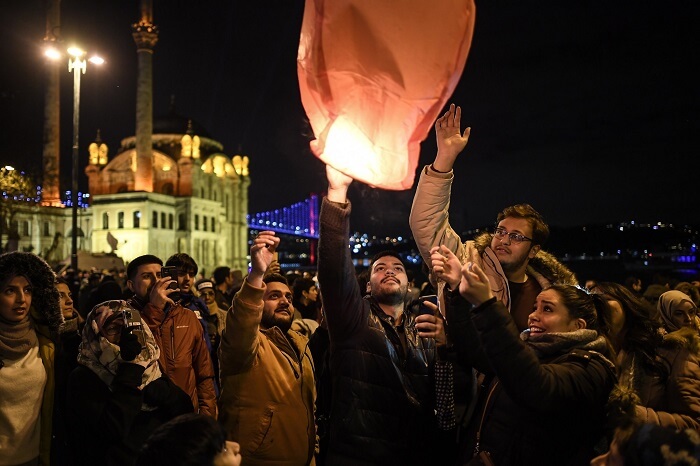 Crowds lit paper lanterns in front of the Ortakoy mosque in Istanbul.
Children spun makeshift sparklers as they celebrated the new year in Nairobi, Kenya.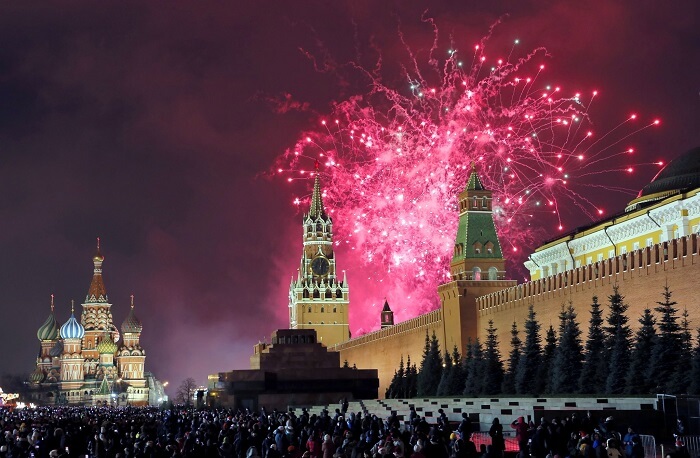 Fireworks over the Kremlin in Moscow.
The Petronas Twin Towers in Kuala Lumpur, Malaysia.
Fireworks illuminate the sky around Burj Khalifa, the world's tallest building, in Dubai, United Arab Emirates.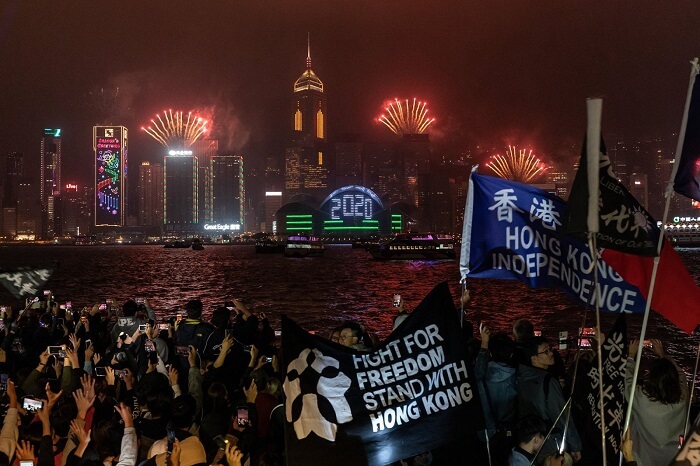 Protesters in Hong Kong, who have gathered on and off since June, took a moment to count down to the new year.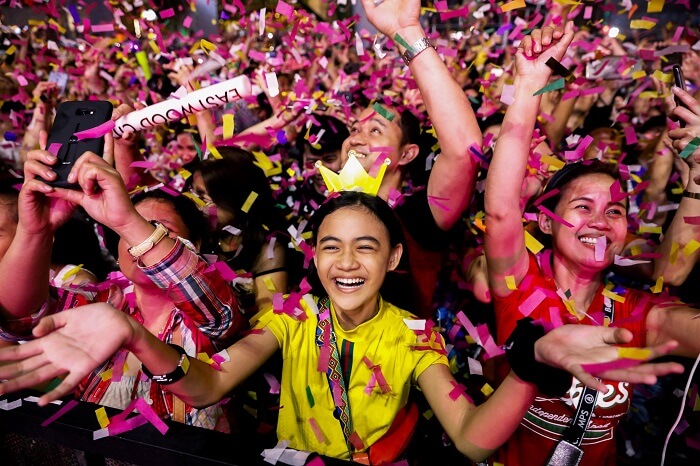 Confetti fell on revelers in Quezon City, Philippines.
Fireworks over the Sydney Opera House and Sydney Harbour Bridge in Australia.
Fireworks light the sky above the Brandenburg Gate in Berlin.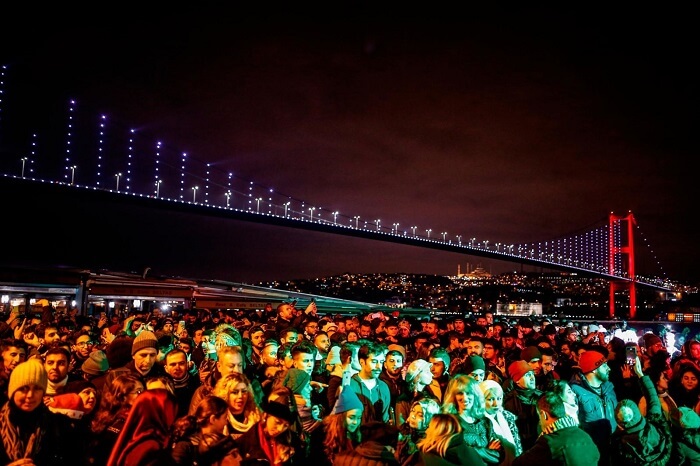 People wait for the new year in Ortakoy Square in Istanbul.
Fireworks explode over the ancient Parthenon temple on the Acropolis hill as the new year begins in Athens, Greece.
People in costumes gather to welcome the new year in Coin, Spain.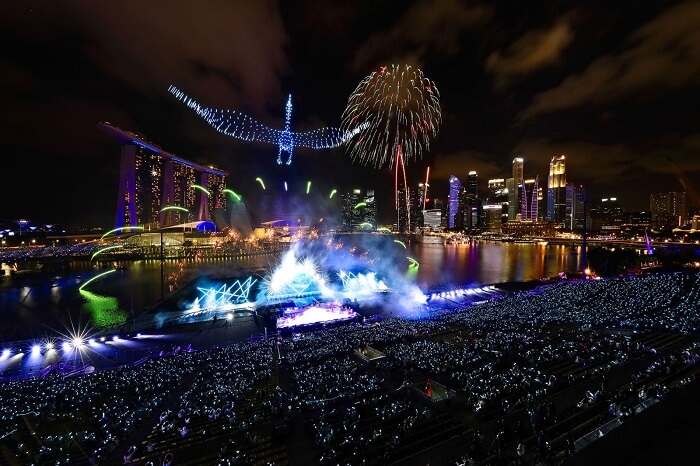 Drones form the shape of a crane in the sky as fireworks erupt at Singapore's Marina Bay.
Magnificent fireworks at Minar e Pakistan in the historical city of Lahore, Pakistan.
Revelers arrive to watch the New Year's Eve countdown outside a shopping mall in downtown Bangkok, Thailand.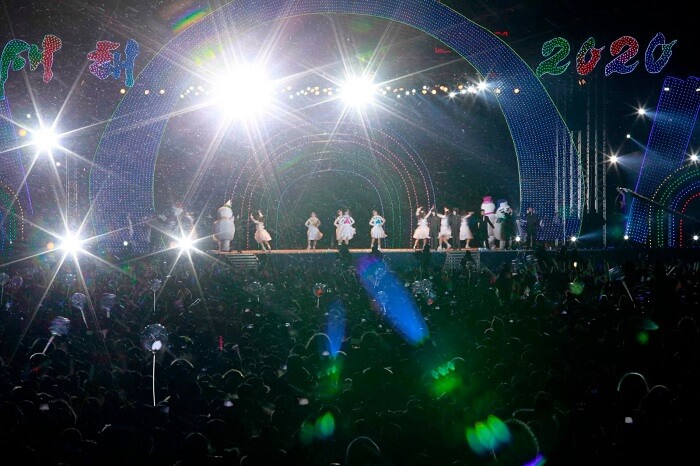 People enjoy performances during a New Year's celebration in North Korea's historic Kim Il Sung Square.
People party with balloons on a bridge a few minutes after midnight in front of the Lausanne Cathedral in Lausanne, Switzerland.
Fireworks explode over the London Eye by the River Thames in London.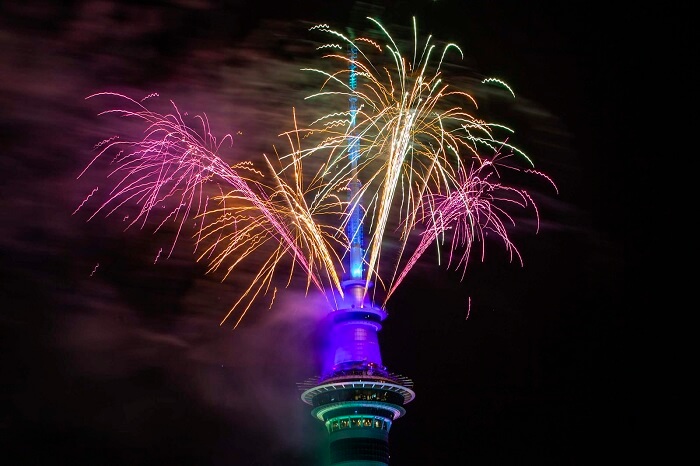 Fireworks are set off from the Sky Tower in Auckland, New Zealand.