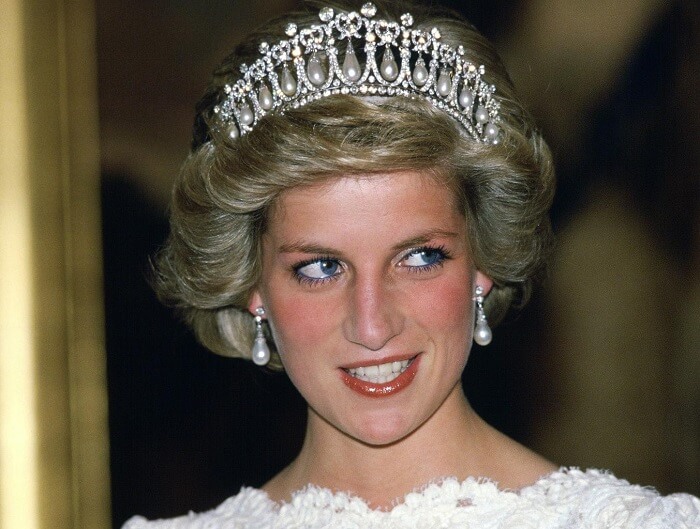 If you ever wonder who's the most beautiful princess of the Royal Family, the first name that will pop-up in your mind will be Princess Diana. She was the first wife of Charles, Prince of Wales, and mother of Prince William and Prince Harry. The gorgeous princess was only 36 when she met her ill fate and died in a car accident giving a great shock to the United Kingdom and worldwide. Here are some iconic rare photos of Princess Diana.
Rare Photos of Princess Diana
These rare photos of Princess Diana are candidly taken that reveal how much pretty and lively she was. In most of the photos you will see her with family as she said: "Family is the most important thing in the world."
Belle of the ball
In 1995, Princess Diana paid a visit to the White House and simply stunned in a dark blue Victor Edelstein gown. Even though she danced with actor John Travolta, all eyes were on the former ballerina; she was the one with the amazing moves.
The eternal love of a mother and son
No one doubts the Princess of Wales's absolute love for her sons, Princes William and Harry, and this photo just explains it. Whether they were apart for a few days or a few months, her face expression says it all.
Quality time with family
In 1993, the royal family decided to go on a trip to Thorpe Park, where Diana took the ride along on the amusement park with her sons. Almost after 20 years, Prince Harry opened up about his mother's loss—and how he coped with his grief.
Great fashion sense
Princess Diana chats with Princess Margaret, Queen Elizabeth's sister while waiting at Victoria State for the state visit of the Italian president. Soon, ladies around the world would copy her excellent fashion sense.
Laughter with sisters
The rare photo of Princess Diana shows her true joy while leaving the Royal Opera House in 1995. Her sisters, Lady Sarah McCorquodale, and Lady Jane Fellowes must have been laughing on a joke, we guess.
Pretty in pastels
All of the royal ladies wore pastels for the annual Trooping the Colour parade in 1992. As they stood on the balcony in this photo, they observed the British Royal Navy fly past.
Real-life Cinderella
In this beautiful combo of the white and pink dress, the Princess of Wales was the belle of the ball during the 1988 British royal trip of Australia. Prince Charles certainly couldn't take his eyes off of her.
Ride with the boys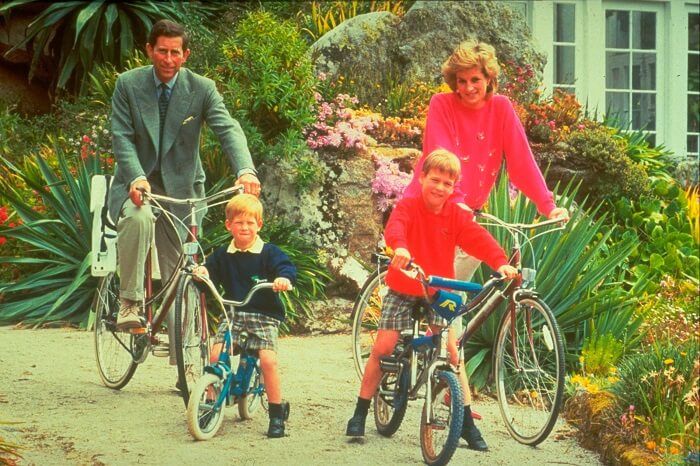 A family bike ride while on holiday in the Scilly Isles surely turned into a photo shoot for the young royals. Since family vacations like these were rare, Princess Diana used to manage her time she could spend with the boys.
Little cops of England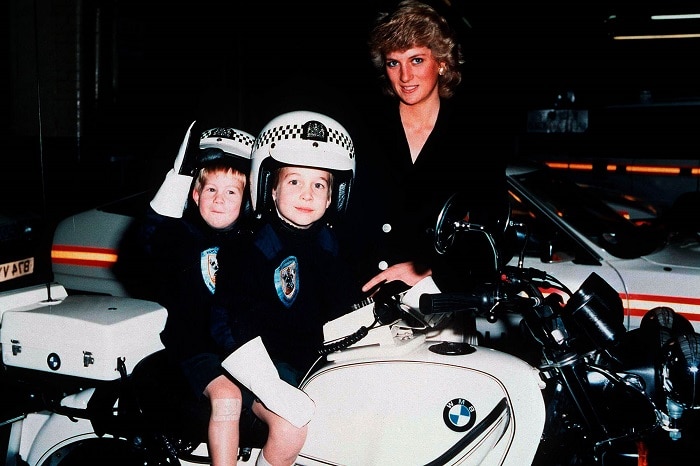 Princes William and Harry got to dress up as their models—police officers—for a day. Diana oversees from the background.
Suit up
Princess Diana and Prince Charles hit their iconic power couple image out of the park during their visit to Cameroon in 1990.
Skiing time
The royal couple was just getting ready for their ski vacation of 1984 in Liechtenstein when they postured for this photo. Diana's simple and sporty gear proves she could look fashionable no matter what she was wearing or doing.
Fresh as daisy
This photo of the late Princess of Wales from 1993 reveals her looking as pristine as that bouquet. Next to her is Jenny Bianco, Lord Mayor of Westminster.
Chat with people's princess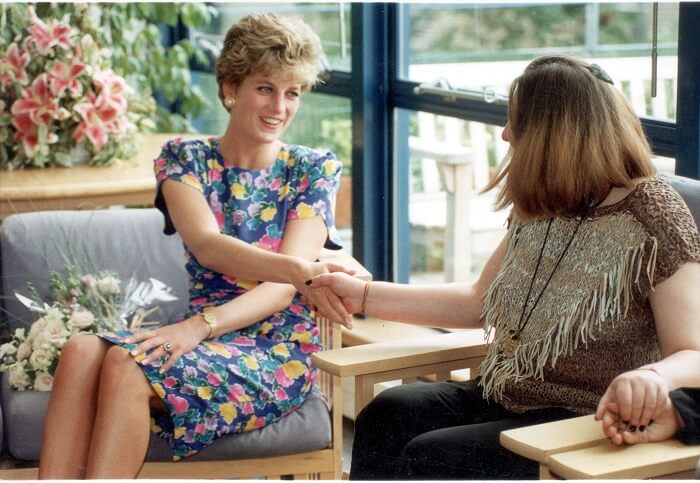 Just a few years before her unfortunate collision, Princess Diana attended Sylvia Killick, the only woman occupant at the time at the London Lighthouse, a center for people with AIDS.
Happy Christmas
When you're a member of the royal family, there is no such thing as tacky Christmas sweater photos. Here you can see Princess Diana with her boys, William and Harry.
A friendly match
If anyone could look fabulous mid-action, it would be Princess Diana. She was the only fashion figure who could get away with wearing dangly earrings, a cardigan, and a skirt during a track race.
Embracing different cultures
While visiting Noorpour Shahan, a small village in Pakistan, Princess Diana donned a traditional garland over her light pink and blue-trimmed skirt suit. She always used to appreciate all cultures and people no matter where she was.