You surely have heard "A father is a daughter's, first love." When you listen to the word "dad" you think of the man you grew up looking up to and loving. Girls, in particular, have a unique connection to their fathers. He is the man that she will discover how a woman is treated by the way he treats her mother. He will also build up her self-esteem and confidence with the time and dedication he gives her. A father also teaches his kids the parenting method. It is a story of a beautiful moment when a girl surprises her step-father on his birthday.
A Girl Surprises Her Step-Father
Gabriella Lynde is fully aware that the man that supports raise her is not her biological father. In spite of that, she affectionately calls him dad. She gave him the best and unforgettable gift on his birthday this month.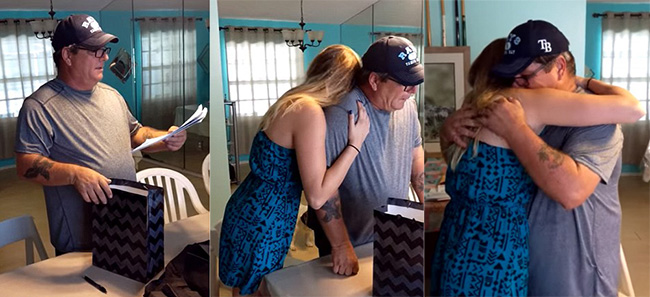 The resident of The Port Rickey, Florida is over 18 years old so what she gifted him is more an act of love than required legitimacy. When her father finds what she is asking him to do, he declares it the most fabulous day of his life since his son was born.