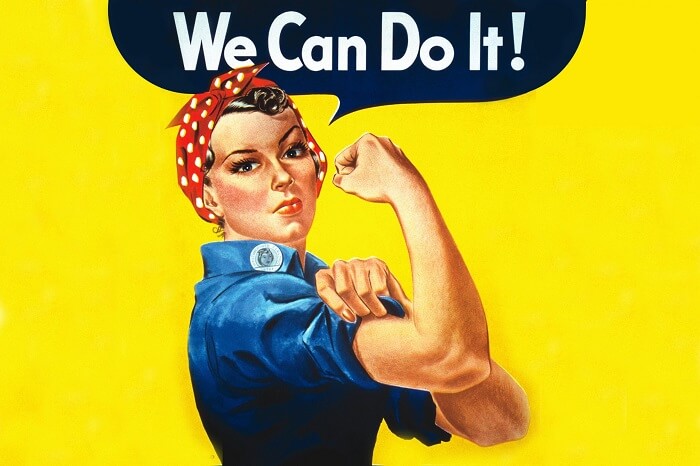 As previously, we told you about some unsung women heroes you didn't learn in history books, and now, we have decided to tell you about some most inspiring women alive today. From climate change activists to human rights activists, they helped to reshape the lives of not only women who came after them but the world at large. We are sure these brave superwomen will definitely go into the history books.
Inspiring Women Alive Today
Some of these ladies are so young that you won't believe how these iron ladies managed to become such an inspiration for the young girls and the world too.
Greta Thunberg
It doesn't matter how strong a supporter you are for the climate change issue, you must have heard the name, Greta Thunberg. The 17-year-old climate activist was recently nominated for a Nobel Prize for the second year in a row (she has not won this prize yet). The teen first came into the limelight, in August 2018, she marched outside of the Swedish Parliament holding a sign that read "School Strike for Climate." Since then she became the symbol of hope for climate change issues.
Malala Yousafzai
Pakistani born, Malala Yousafzai learned the importance of education at an early age. When the Taliban tried to gain control of her town in 2008, they banned girls from going to school. Yousafzai unabashedly spoke out against it and was shot on the left side of her head when she was going to school in her school bus. After months of recovery and moving to the United Kingdom with her family, she refused to stay quiet and retreat in fear; rather, using her voice to start the Malala Fund, a foundation dedicated to ensuring every girl has the opportunity to go to school. At 17, she became the youngest person to ever receive the Nobel Peace Prize.
Megan Rapinoe
You may have first caught the name Megan Rapinoe when she successfully led the U.S. Women's National Soccer team to become World Cup Champions in 2019. But there's so much more to the 35-year-old than her athletic skills on the field. Rapinoe is a steadfast women's rights activist who has taken on the ambiguous task of fighting for equal pay in sports. According to CNN, she is currently suing the United States Soccer Federation for alleged gender bigotry.
Halima Aden
Halima Aden, a model, and activist chose to be what she is. The 22-year-old first revealed prowess and pride in her culture for being the first candidate to wear a hijab (a head clothing worn by Muslim women) in the Miss Minnesota USA pageant. She then became the first woman to wear a hijab in Sports Illustrated's annual Swimsuit Issue, promoting greater diversity and inclusivity.
Oprah Winfrey
Our senior readers can remember the time when Oprah Winfrey wasn't inspiring the crowds. The business magnate and humanitarian has been honored for her selfless works infinite times, like when she won the Bob Hope Humanitarian Award in 2002 and the Jean Hersholt Humanitarian Award in 2011. Winfrey started a school for girls in Africa to assist them to reach their educational goals and became the first black female billionaire in history.
Dr. Amani Ballour
You might never hear of Dr. Amani Ballour before so we suggest you take some time out to watch the Oscar-nominated documentary The Cave. The film stars Ballour and her gallant life-saving works in Syria while operating an underground hospital in Eastern Ghouta.